Prime Minister Albanese's commitment to Uluru statement gives First Nations communities hope
Prime Minister Albanese's commitment to Uluru statement gives First Nations communities hope
25th May 2022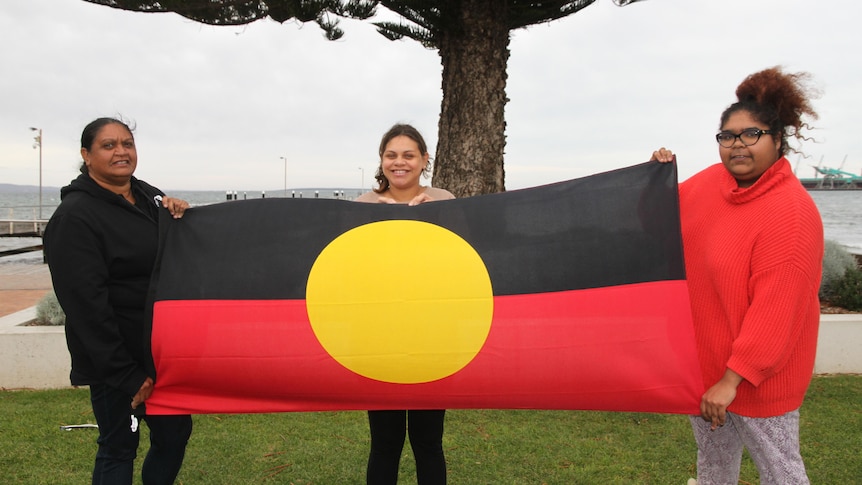 Emma Richards (left), Kia Richards (middle) and Shania Richards (right) in Port Lincoln.(ABC Eyre Peninsula: Bernadette Clarke)
Indigenous communities in remote South Australia say for the first time they can see hope for their children's future, following Prime Minister Anthony Albanese's commitment to the Uluru Statement from the Heart.
The Uluru statement will include a First Nations' Voice in the constitution, and Makarrata, a Yolngu word with a similar meaning to treaty, referring to the process of conflict resolution, peacemaking, and justice.
Mr Albanese's first sentence of his victory speech was a promise the statement would go ahead.
It was met by loud cheering from the room, a sound that has been echoed across the nation.

"I feel like crying. That's the only way I can encompass this feeling — just being acknowledged and recognised as First Nations people and that what we have culturally is important," Shania Richards says.